Free Advertising!
A word that usually comes with strings attached, but in this case, not. If you are a tourism organization, CVB or DMO, we want to advertise your destination! It's simple, send us your best destination photo for use on Facebook, Twitter and Instagram. We will process it, caption it, link and tag all in your favor at contact@jrudny.com. Ready, set, go!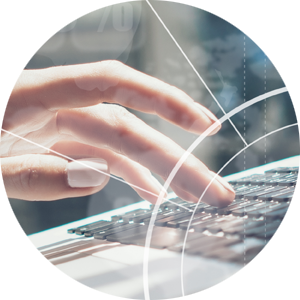 Content Management System
Finding time...a frequent statement made by many each day. At J Rudny, we have been hard at work to help clients find a solution to that age-old issue. Each of our custom website solutions includes a full-featured Content Management System (CMS). Our CMS is tailored to provide clients with the ability to manage content, images, documents, pages, media, and navigation quickly and easily. While it may not create time, the flexibility for continued site growth is unlimited. For more information on integrating our CMS, contact us today!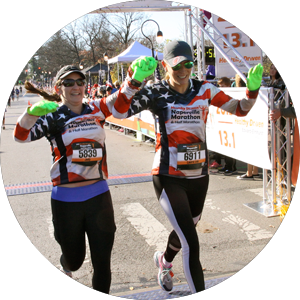 Healthy Driven Naperville Marathon & Half Marathon
The Healthy Driven Naperville Marathon & Half Marathon, draws participants from across the world to Naperville's lively downtown, historic sights and beautiful neighborhoods. The event has established itself as one of the premier endurance events in the Midwest, and Naperville as a destination for running enthusiasts. J Rudny was selected by the Naperville Marathon to create a fresh new website that is fully responsive and user-friendly to properly represent their marathon, half-marathon and kids marathon.
Our solution was to provide the Naperville Marathon with a fresh and fully-responsive design for desktop, table and mobile devices. In addition, our full-featured content management system was integrated to allow marathon staff the ability to manage content as needed. Finally, we recommended merging two separate websites that were promoting the race, into one site for a consistent marketing effort.
For additional project details, check out the Healthy Driven Naperville Marathon & Half Marathon case study.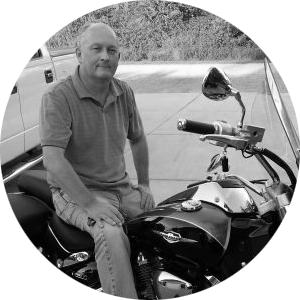 Meet Scott
Scott Dornseif has been a senior developer with J Rudny since 2012. Scott is an extremely valuable team member for J Rudny. His ability to mentor staff, educate clients, and find solutions to development challenges is superior.
When asked what he likes most about working for J Rudny, Scott said; "It is great working for a company that is committed to the client with a great balance of work and family life."
First Job: Besides paper routes and shoveling neighbors' driveways, one of the earliest jobs I remember was driving an Ice Cream truck. Although, I ate more ice cream than I sold, so that did not last long.
Hobbies: I am a home-brewer. I have been brewing beer since the early 90's and typically make 1/2 barrel batches of all grain beer in a variety of styles.
Favorite Destination: I have traveled a reasonable amount, but I don't know if I can pick a favorite destination; maybe the next one?
Recent Projects: Not too long ago I developed 'page management' applications that allow clients better control of the content on their site. We have been busy implementing 'page management' for a number of clients since then.
On The Road
This Spring, the J Rudny team has been busy hitting the road! We recently attended the following events...
Georgia Association of Convention & Visitors Bureaus - Winter Meeting - Carrollton, GA - February 15-17, 2017
Chicago's North Shore Convention & Visitors Bureau - Evanston, IL - February 15-17, 2017
Wisconsin Governor's Conference on Tourism - Milwaukee, WI - March 12-14
Illinois Governor's Conference on Tourism - Springfield, IL - March 19-22
Southeast Tourism Spring Symposium - Knoxville, TN - March 27-28
Stay up-to-date with future events by 'Liking' us on Facebook and 'Following' us on Twitter to see where we land next!